Description
Quick Description
A pair of full range, 85dB sensitive folded tapered pipe speakers using Alpair-5 drivers. All wood construction using precision CNC machined sapele plywood with a solid alder front baffle.
Specs
Impedance 4 ohms nominal
Sensitivity [email protected]/1M
Power handling 5W max
Response on axis approx 70Hz-25kHz +/- 3dB
Dimensions 30″ tall, 5″ wide″ x 7″ deep (762mm x 127mm x 178mm)
Weight approx. 10 lbs. (4.5kg) per speaker
The Story
Our Jaeger speaker kit was successful from the very first production run, with every run selling out quickly. Unfortunately world events have put that kit on hold for now. When we were selling the Jaegers we would get requests for a smaller speaker kit as an alternative. Also when we were selling the Jaegers I wished that we could have made them in a cabinet that used the same lovely alder that we use in our amp kits. Enter the Pipettes –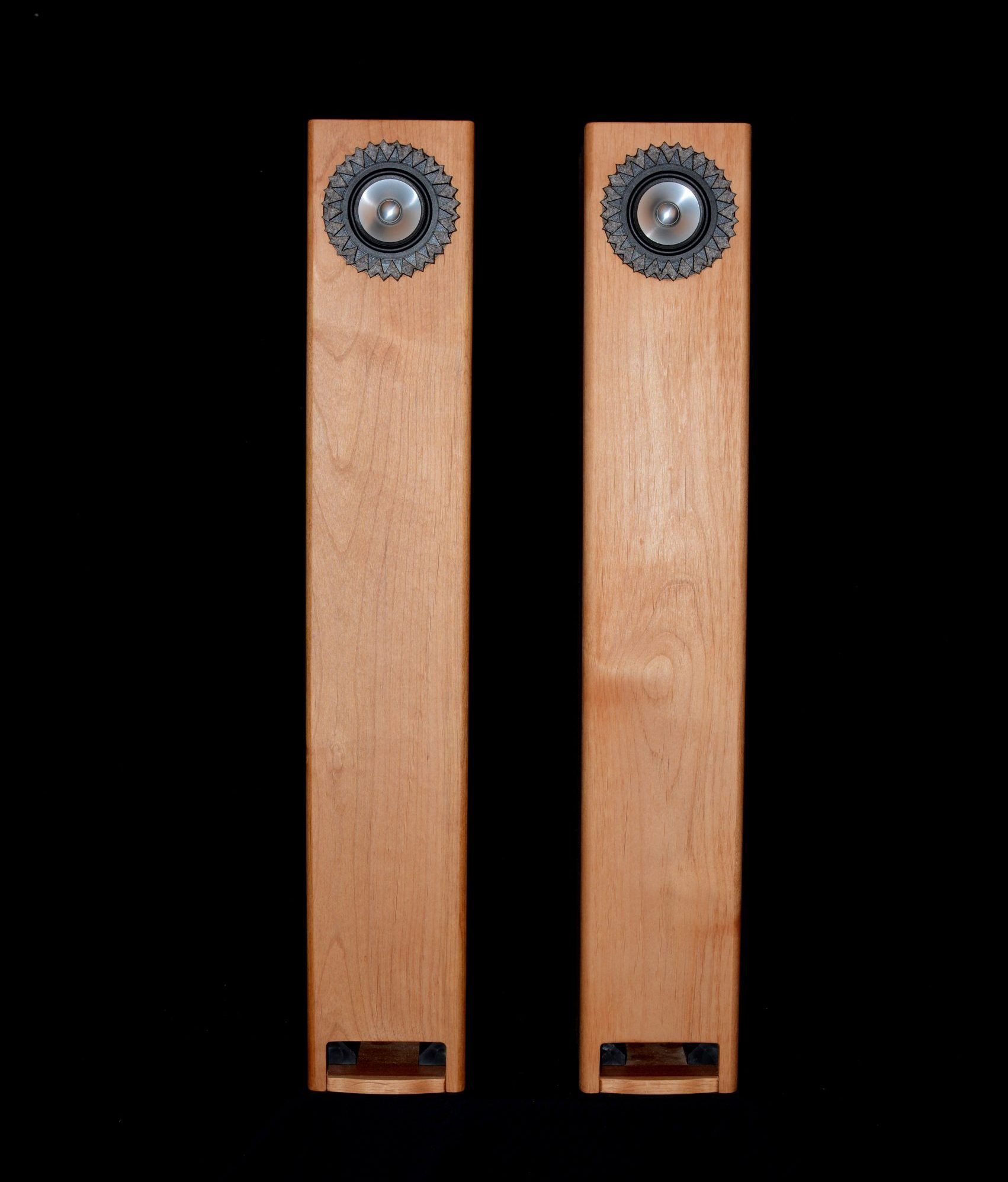 Last spring I was contacted by Matt Jabloner. Matt lives just across Big Valley from our shop. He said he was a speaker maker and would I like to hear the speakers he made. Having been in this business for 30 years I said yes, but kept my expectations low. Soon after Matt came by, rolling in a case that had two lovely looking folded tapered pipe speakers with some of the cool little Markaudio Alpair drivers I had been hearing rave reviews of.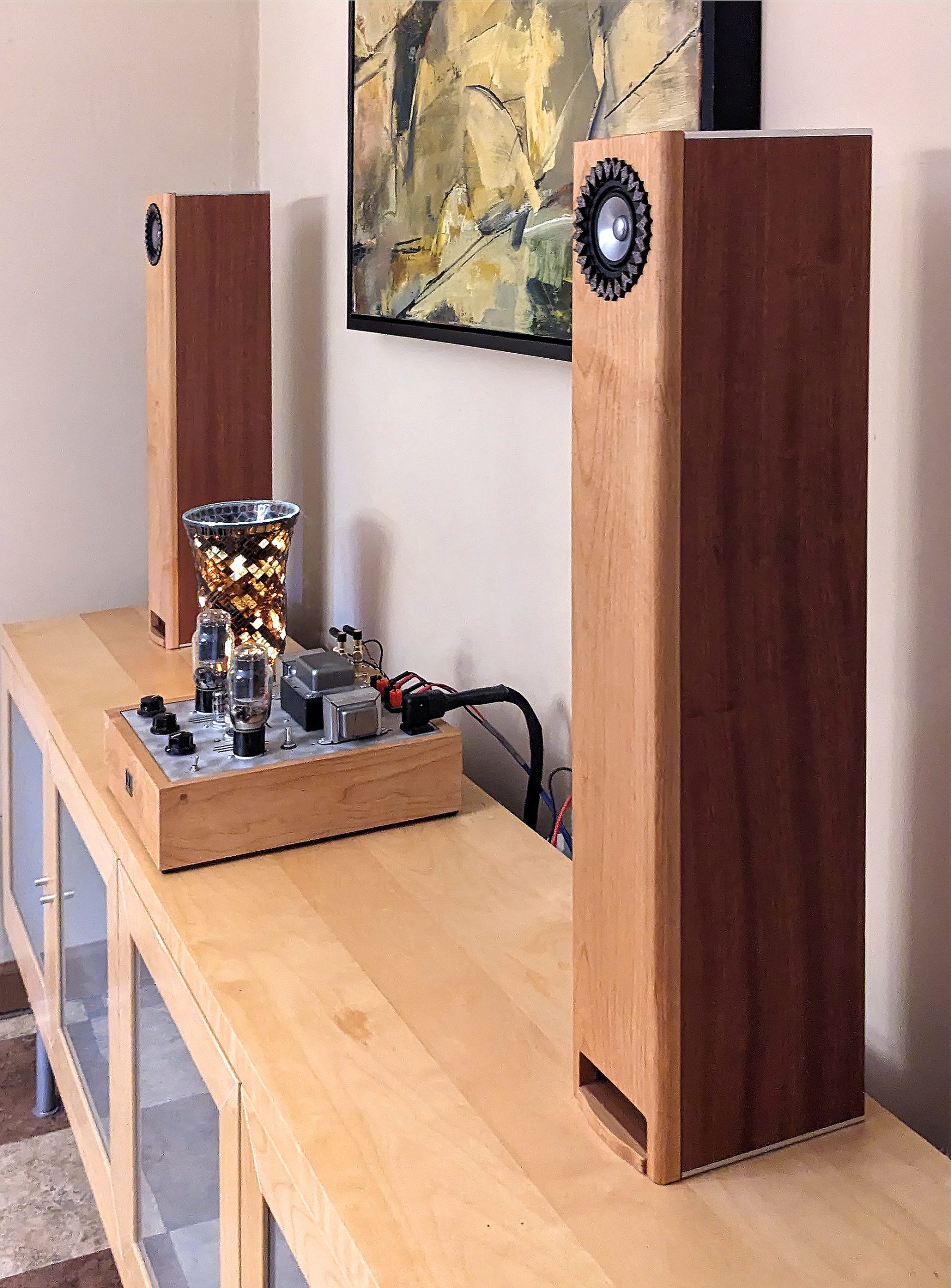 Having produced a few speaker kits it was clear to me that these were done with very precise CNC milling and high quality hardwood plywood. No MDF! No vinyl wrap! Attractive aluminum corner trim. Much attention to detail, they even had cleats for wall mounting. And they were petite, a mere 30 inches tall with a 5 inch by 7 inch footprint. They look like beautiful little pieces of furniture. But all that doesn't mean a thing if they sound crappy. So we took them up to the studio for a listen.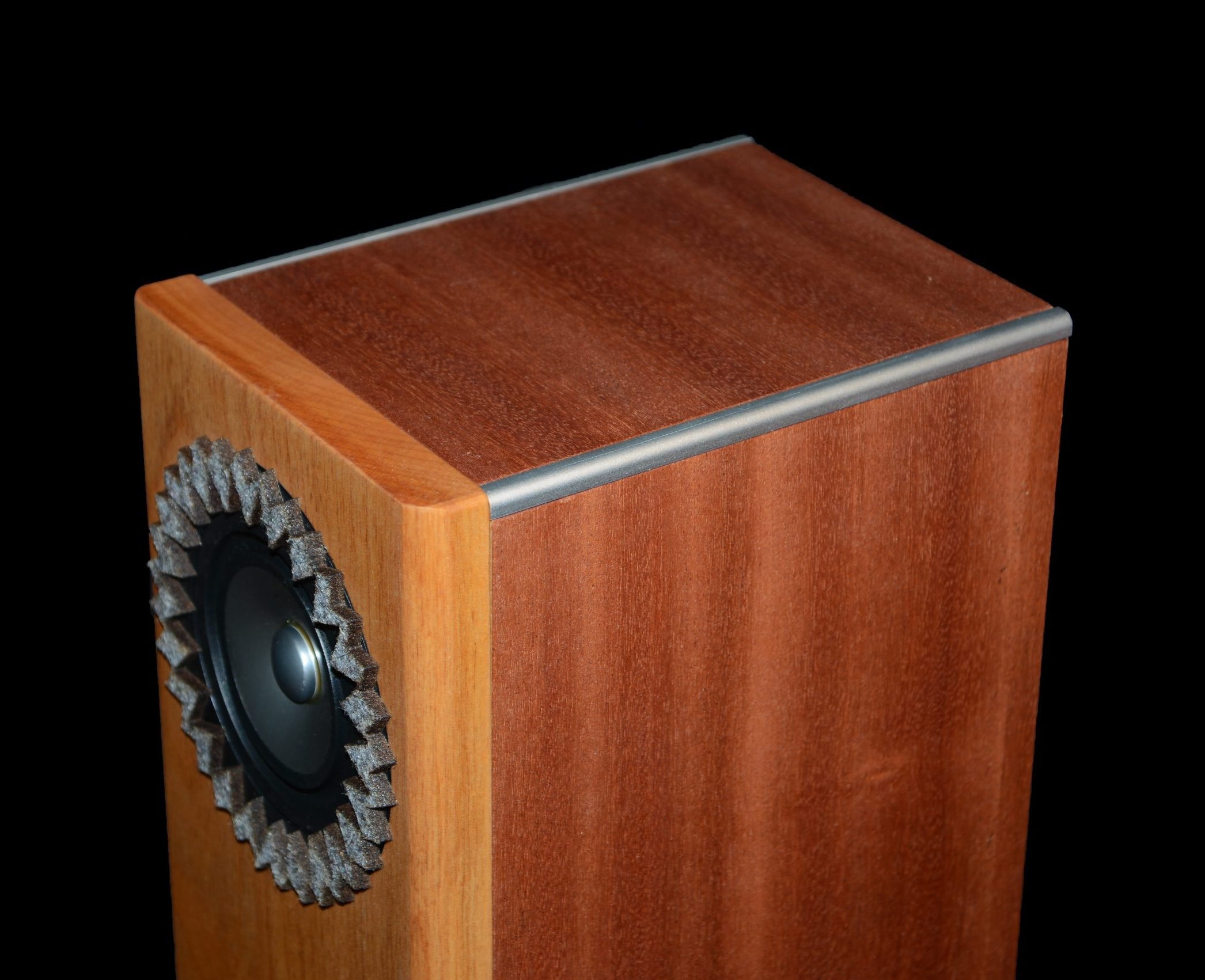 From a career listening and evaluating new equipment I knew that I had to get my headspace right – open mind, absorb the sound for a while before making any critical judgment. Sometimes that is difficult if the new gear is coming at the sound from a different perspective than our own house sound. But these little guys were very easy to settle into with smooth top end, great single driver image and realistic sounding vocals. And I was impressed with the nice bass response they had for such tiny drivers. Yes, a subwoofer might be a nice addition, but these are pretty darn nice on their own.
Told Matt I was quite impressed and it was clear that, in spite of his humility regarding speaker design, the guy had really done his homework on tapered pipes. Said I would be happy to recommend these speakers to anyone local who was looking for a nice pair of finished small speakers. Then he pulled out a screwdriver and took them completely apart in ten minutes. Holy Cow, IT'S A KIT SPEAKER!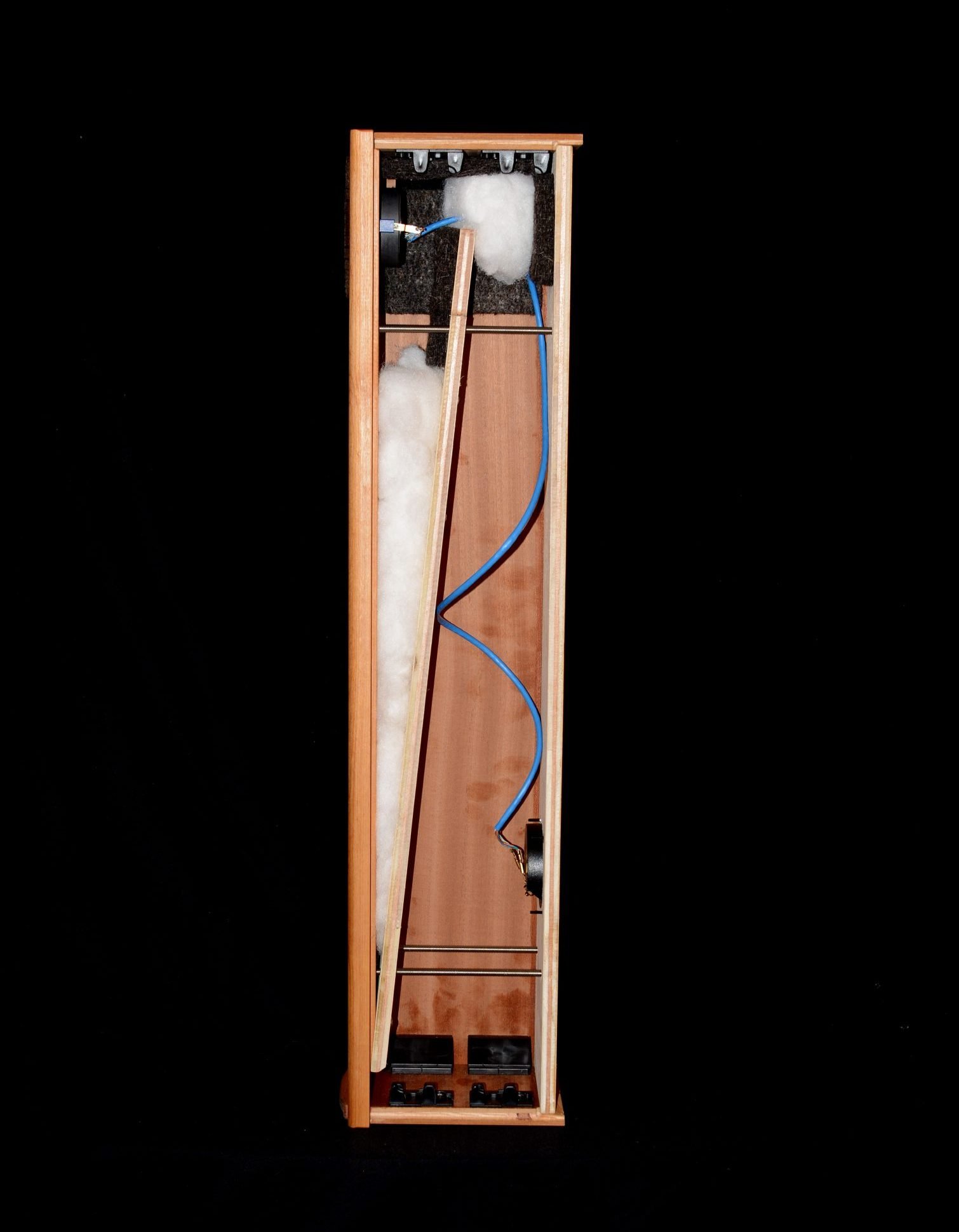 The cabinets are made of sapele plywood, except for the front which is solid alder. Take a look at the image above of my personal Pipettes with my StereomourII in our dining room at Chateau Bottlehead. The alder speaker fronts paired with the alder amp base – magnificent. The panels are machined on a CNC router with a .001″ tolerance. Yup, one thou tolerance. The top, bottom and sides of these cabinets are held together with really clever right angle clips that hold everything snug and square. The front and back attach with lovely long furniture type screws. There is plenty of thick real wool padding and fiberfill in all the right places and a quality speaker binding post cup. We love the sound of high quality wideband Cat 5 cable in our kits so that's what we will provide in these kits for internal wiring.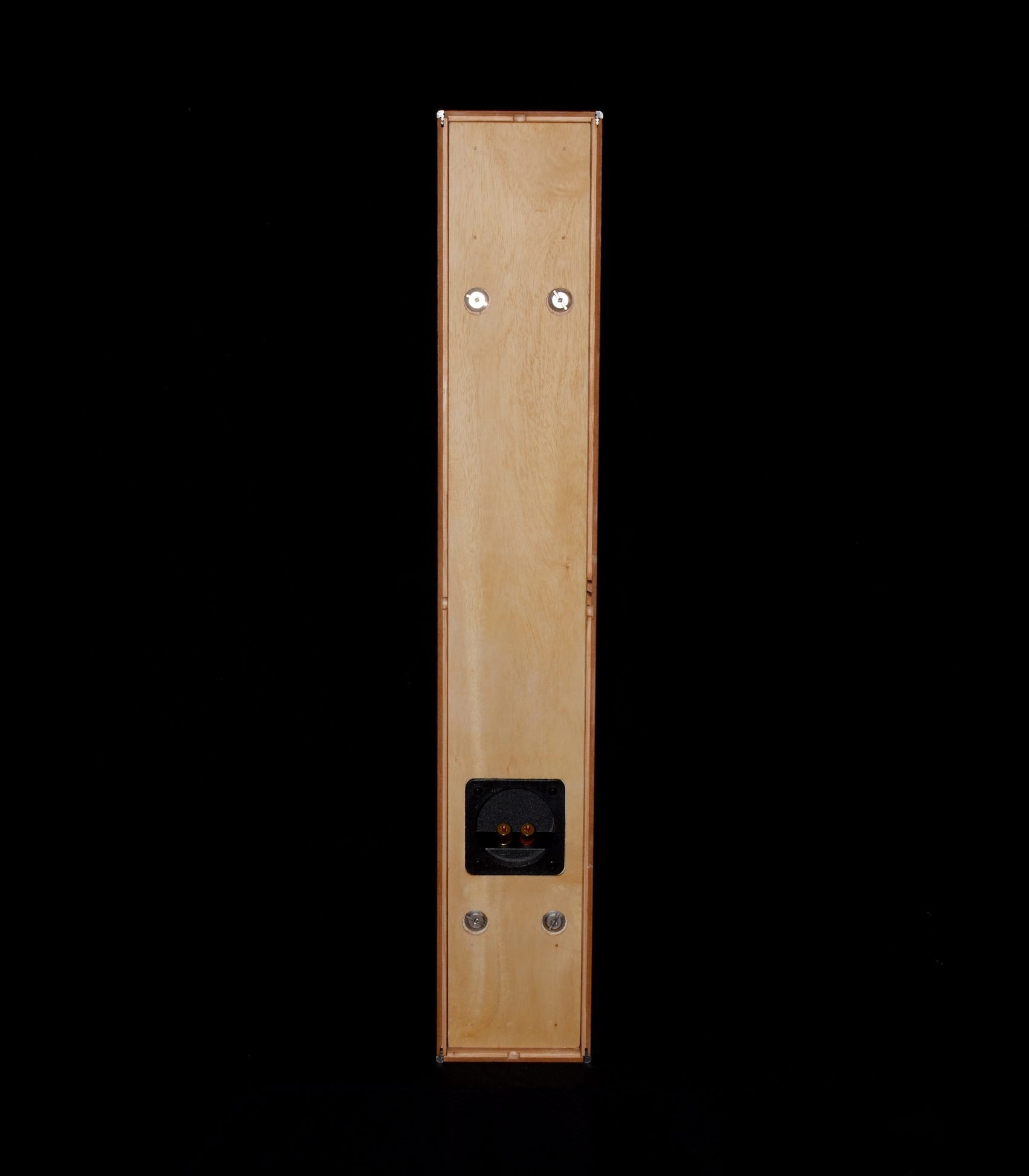 The Alpair drivers are really special. They are very clean sounding with really smooth midrange and treble response. Bass response in these cabinets is very much what one would expect from the published specs with a bass -3dB point around 70Hz, half an octave below the specified driver resonance of 95 Hz. Markaudio specifies treble response up to 25khz. Honestly that's a bit beyond the capabilities of our current measurement equipment (and our hearing) but we see smooth response up to 20kHz. We are experimenting with some different diffraction ring designs. The one you see here will probably evolve a bit by the time we ship the first kits. They are 2″ drivers and the sensitivity figure is going to be modest. These 4 ohm drivers are rated at 85dB and 5 watts peak power. Thus these are intended to be high fidelity desktop/nearfield, background music or small room/apartment speakers. We find them to be plenty loud playing in our home on a daily basis.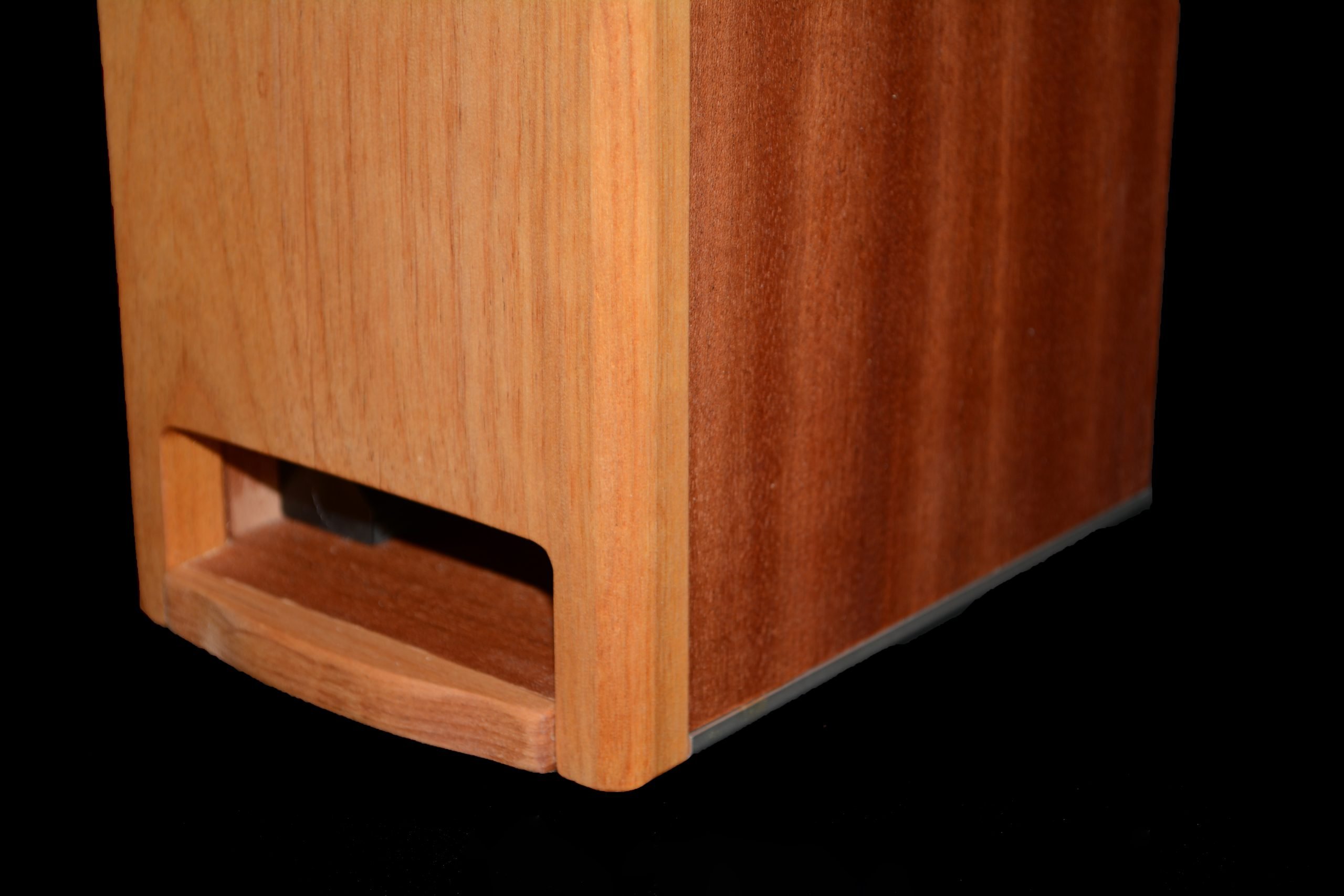 After a lot of really great discussion Matt and I decided to go for an initial beta run of five pairs of speakers. Matt is a stickler for quality and he rejected one pair from the first run. I took a pair for myself because they are so cool and sound so nice, and because I want to play with them and see what else we might develop around these kits. That left just three beta kits in the initial run. I would say these are 98% what the final production model will be and they are now in the hands of the beta users. Reviews are starting to appear on the Bottlehed Forum. These kits are priced at $950 the pair. That includes a complete pair of cabinets in knocked down form that assemble in a few minutes with a screwdriver, Alpair drivers, and all the hardware like wire, binding posts cups, acoustic materials, gaskets, screws, etc. All you will need to do beyond assembly is apply your favorite finish and hook 'em up. The pair you see here has a simple linseed oil based finish similar to what you see on the amp kit alder bases we show on this site. Production runs are small so that Matt can maintain a very high quality level. We wil typically announce a run of four or five kits at a time. The very best way to stay apprised of a new run is to join the waitlist if the current run is sold out.
Just a little side note here – after I first posted an image of the speakers to social media someone noted that they were similar in all wood tapered pipe design and driver manufacturer (Markaudio, though not the same model driver) to a finished speaker I shall not name, that is manufactured in the UK. That speaker sells for €5000 the pair. Just sayin'. And yes, the rumors are true, we are working on a subwoofer to go with the Pipettes