This product is protected and cannot be purchased.
Kaiju Limited Edition Kit
$2,499.00
This kit has been discontinued and is no longer available
Out of stock
Limited Edition Kaiju 300B Amplifier
The Kaiju 300B amplifier kit has been getting a lot of positive reviews as an exceptional amplifier. We thought it would be appropriate to offer a special limited edition of the Kaiju that brings the level of visual refinement of the amp up to that of the sonic refinement. And so we are producing a run of eleven Limited Edition Kaiju kits. It was going to be twelve, but Doc liked the look so much he decided to keep one for himself.
• Each chassis has been painted with a bronze hammer finish acrylic lacquer
• The top mounted plate chokes are a special edition that are fully enclosed in end bells and finished with a complementary copper hammer finish lacquer, along with the power transformer bell end.
• This premium kit includes the Kaiju 300B DC filament supply
• The hardware is all black, including the Neutrik RCA jacks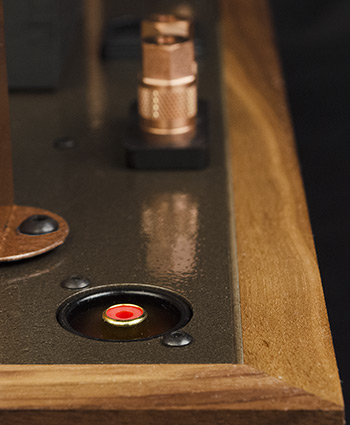 • Binding posts are Cardas tellurium copper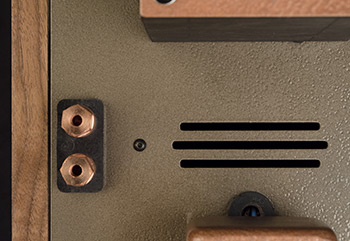 • Cream colored chicken head knobs are included for the level trim adjusters.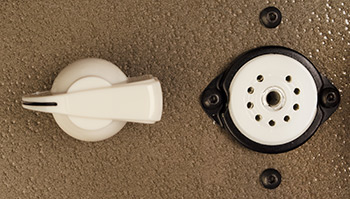 • The base is custom milled from walnut by the millwright who makes our production alder bases, to the same precise standards. You can finish it any way you like, and we will be happy to share info on how we applied a high quality gunstock oil finish to the prototype shown here. We even include the usually optional Bottlehead badge with this kit.
• The kit will ship with Electro Harmonix Gold Grid 300Bs.
You can see all of the Kaiju performance specs and an image of the circuit layout at this link. And before you ask – yes we are making eleven matching Limited Edition BeePre preamps! If you order the two kits together, you can save a whopping $500 over the individual prices.

DISCOUNTS: Buy the limited edition Kaiju with a limited edition BeePre and save $500!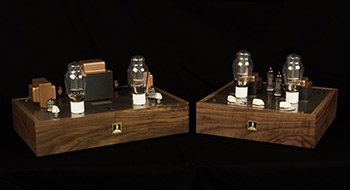 Your pre-order will be charged the day the kit is ordered. We do this to allow cash in advance payment to our vendors to keep the price you pay as low as possible. DIY audio is a very focused esoteric market. We are a small staff with a large passion, attempting to offer the broadest range of kits possible to those interested in this exclusive pursuit of ultra high quality audio reproduction, Thus each kit is manufactured and packed to order, and the production and packaging schedule is influenced by demand. Please understand that our shipment can take up to 4 to 8 weeks when demand is high. You may check how shipping is progressing for a kit by looking here.
Additional information
| | |
| --- | --- |
| Weight | 33 lbs |
| Dimensions | 18 x 14 x 10 in |
| Upgrade Options | Basic Kaiju, Add the DC Filament Supply |